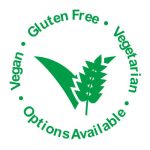 Located next to the Saddle & Stablerooms, the First & Last Inn is one of the most famous Inns in Cornwall, not only due to its location, but because of its notorious reputation since the 1600s of being the headquarters of smugglers and wreckers. The First & Last Inn is thought to have been built about seven centuries ago.
In the summer months there is a lovely sheltered garden and children's play area at the rear of the pub, and in the winter you can enjoy the cosy, warm atmosphere provided by low beamed ceilings and 2 roaring log fires.
Enjoy superb quality food daily from 12pm, carefully created by the talented Head Chef and his team using fresh, local ingredients.
To find out more information about the First & Last Inn please click here to visit their website.