Plan your adventure
---
No stay at the Saddle and Stablerooms is complete without venturing out to explore the local area and everything this part of the world has to offer. Use our interactive map below to find some highlights in the local area, from stunning beaches and coves to scenic country walks and local attractions the whole family can enjoy.
Filter by

Sennen
(50.07087036412041, -5.69483185164745)

St Ives
(50.20944114441238, -5.490770848849252)

St Just
(50.1235829,-5.6892858)

Mousehole
(50.083596104722496, -5.5401254761266046)

Newlyn
(50.10686892404387, -5.550106250154499)

The Lizard Peninsula
(49.968623, -5.2129108)

Minack Theatre
(50.0413674,-5.6531434)

Land's End Attraction
(50.065911, -5.713647)

Land's End Signpost
(50.066114, -5.714674)

Porthcurno Telegraph Museum
(50.0467604,-5.6570707)

Geevor Tin Mine
(50.1518477,-5.6781482)

Sennen Farmer's Market
(50.0718246,-5.6934063)

Tate St Ives
(50.2148385,-5.4846445)

Sennen Surfing Centre
(50.0790898,-5.6969367)

The Eden Project
(50.3601378,-4.7469065)

Flambards Theme Park
(50.0920744,-5.2622836)

First & Last Inn
(50.0705193,-5.6974907)

Land's End Restaurant and Bar
(50.0657929,-5.7163668)

Ben Tunnicliffe at Sennen Cove
(50.0785769,-5.6993272)

Victoria Inn, Penzance
(50.1151647,-5.4442747)

Sennen Cove
(50.0761104, -5.7051657)

Nanjizal Beach
(50.053631, -5.692057)

Porthcurno Beach
(50.0445376, -5.6568595)

Perranporth Beach
(50.3549669,-5.1636994)

Gwenver Beach
(50.0892935,-5.6907705)

Sennen Cove to Land's End
(50.07553352135875, -5.704486845512065)

Land's End and Nanjizal
(50.06418452604647, -5.709694699916895)

Sennen Cove to Lamorna
(50.07727403501368, -5.706031507778789)

Cape Cornwall
(50.1333462,-5.7087548)

The Lost Land of Lyonesse
(50.06943680427345, -5.718117161401437)
Explore
Use our interactive map to discover beaches, local attractions, places to visit, walks and where to eat in Cornwall. Click on the map pins to see more information on each location and plan your adventure for the whole family.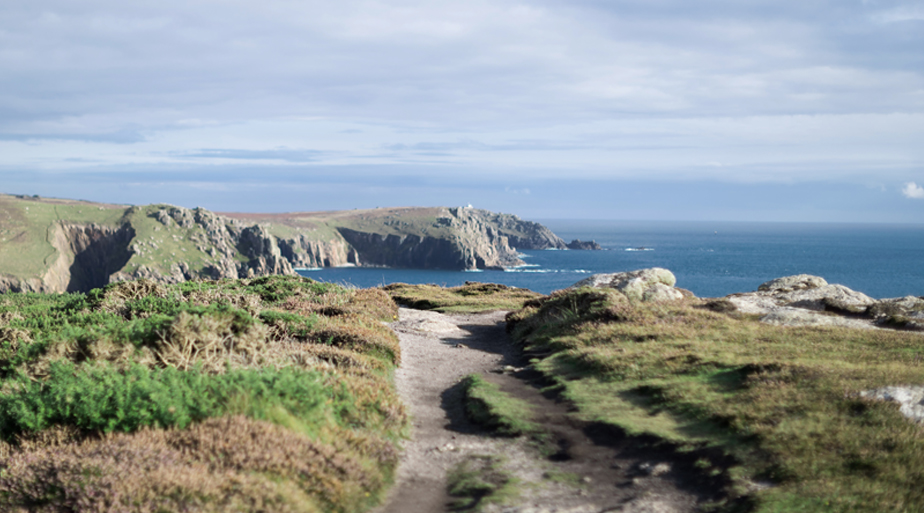 Beaches
From vast golden beaches teeming with activity to hidden coves you'll have all to yourself, no visit to Cornwall is complete without visiting some of the UK's most beautifully kept beaches. Get your beach towels at the ready and take a look at some of our favourite local beaches.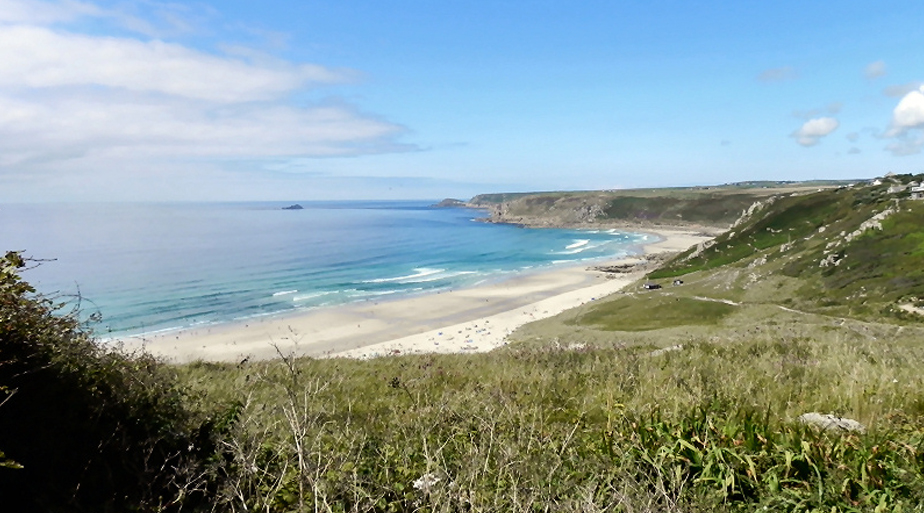 Local Attractions
West Cornwall is a truly special place, where you can explore iconic attractions, discover hidden treasures and find entertainment for the whole family. Check out our favourite attractions in the area on our interactive map.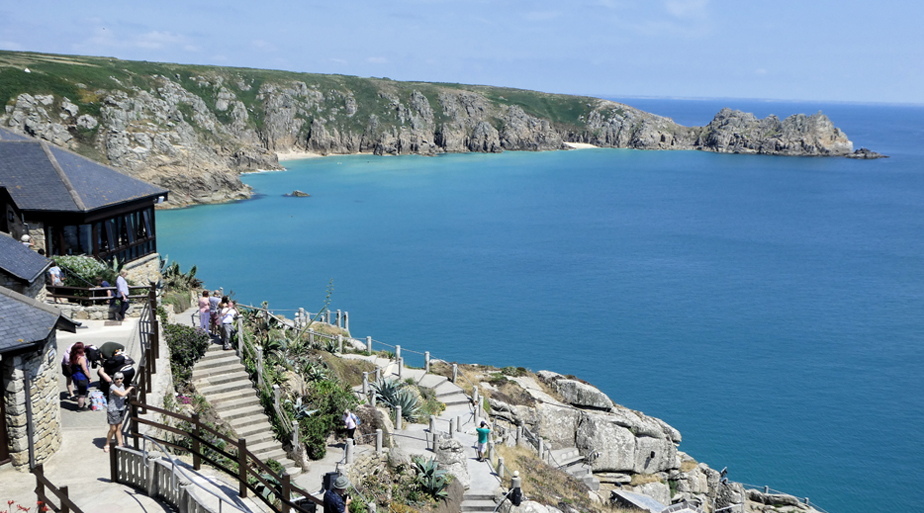 Places To Visit
West Cornwall is an unmissable place to visit, with its ancient heritage, stunning scenery and quaint country villages. From Sennen to St Just, venture out and explore everything this part of world.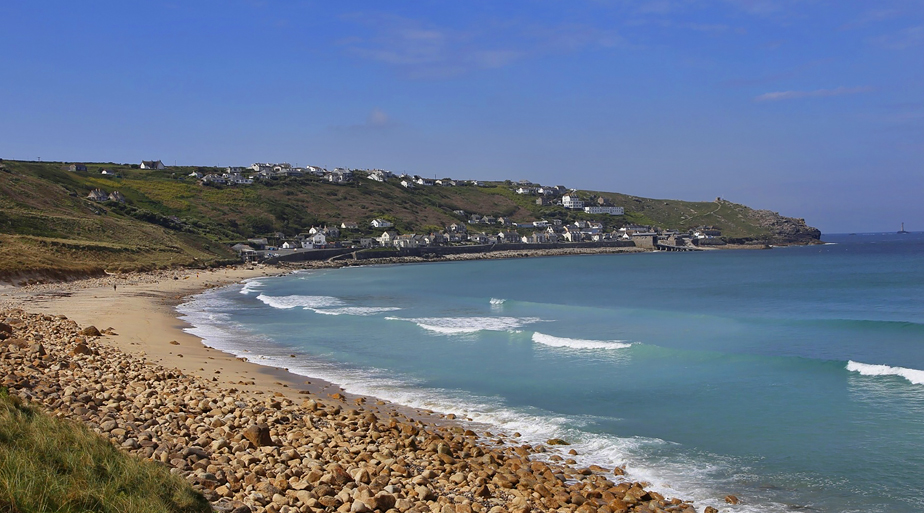 Walks
With miles of stunning coastline and picturesque countryside views, the peninsula is a fantastic location for walkers and explorers. Use the map to discover our walking highlights, with easy, moderate and challenging walks for everyone to enjoy.
| | |
| --- | --- |
| | *We strongly advise that guests keep away from any cliff edges, which can be unstable due to erosion and weathering. Children must be accompanied at all times and keep dogs on leads. |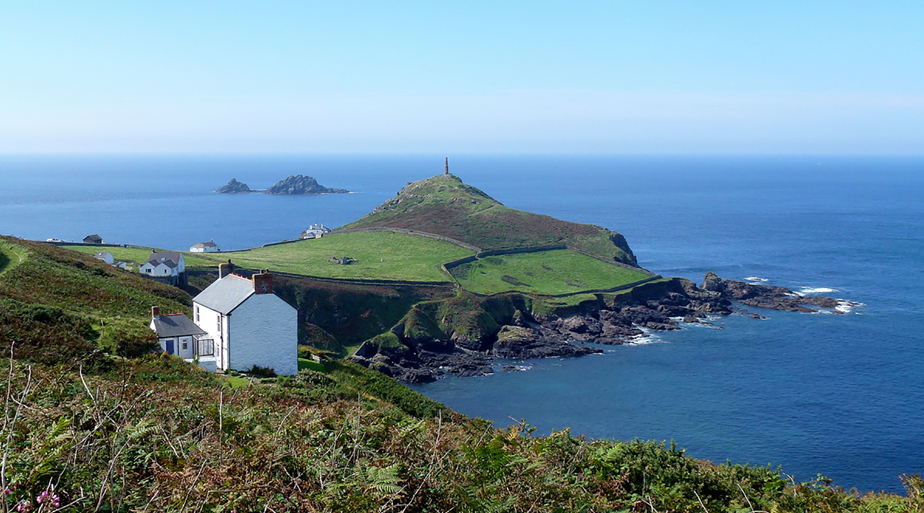 Where To Eat
From beach cafes to seafood joints to cosy pubs, this area of West Cornwall is well-known for it's local produce and delicious food. Browse our foodie highlights on the map with options for everyone.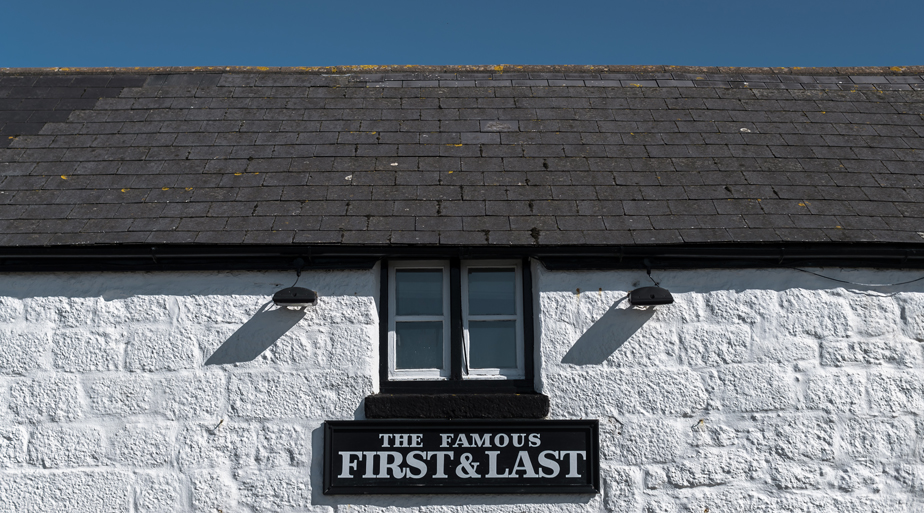 Filter
All
Beaches
Local Attractions
Places To Visit
Walks
Where To Eat